Chris Kite – Founder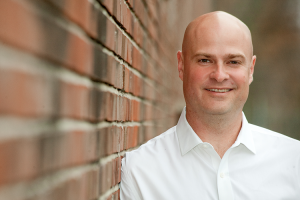 Chris Kite has over 10 years of experience creating revenue generating internet properties. From 2005-2013, he Co-Founded AffAction, LLC, which generated over $30 million in revenue during that time. With both a technical and marketing background, Chris is able to see an idea from development to market with personal experiences along each step. During his time at AffAction, LLC., he experienced success utilizing many facets of both inbound and outbound marketing.
In 2013, Chris created Code 9 Media, Inc – a portfolio company focused on creating and acquiring high quality online businesses. With an aggressive growth model, Code 9 Media, Inc. portfolio assets generate over 15 million monthly page views that continuously provide high quality traffic to advertising partners and performance marketing clients.
Chris studied Marketing and received a Bachelor's degree from Quincy University as well as a Master's of Science in Computer Information Systems from Regis University. In addition to Code 9 Media, Inc, Chris is also involved in the St. Louis start up community as a private equity investor.
Follow me:
---
In the News
Expert Interview: Chris Kite of Code 9 Media, Inc.
Interview appearing in So, You Want to be a Coder: The Ultimate Guide to a Career in Programming
5 Personality Traits Every New Programmer Should Have
DigitalExits.com PodCast Interview: What to look for when Buying an Online Business with Chris Kite and Sandip Sekhon